Take back control

of your

content

, your

inspiration

, and your

creativity

.

The Big Tech platforms want to keep us in their world where our content is locked inside their private storage, and where a continuous flow of notifications and a multiplicity of device fragments our attention.
Unclutter your files, organize your feeds,
free your mind

.

We have created two products to give you back access to your cloud storage and favorite social media feed without any platform restriction or distractive algorithms.
The Web Desktop
Unify all your clouds with our Web Desktop, where all your files are easily accessible and searchable no matter where they are stored.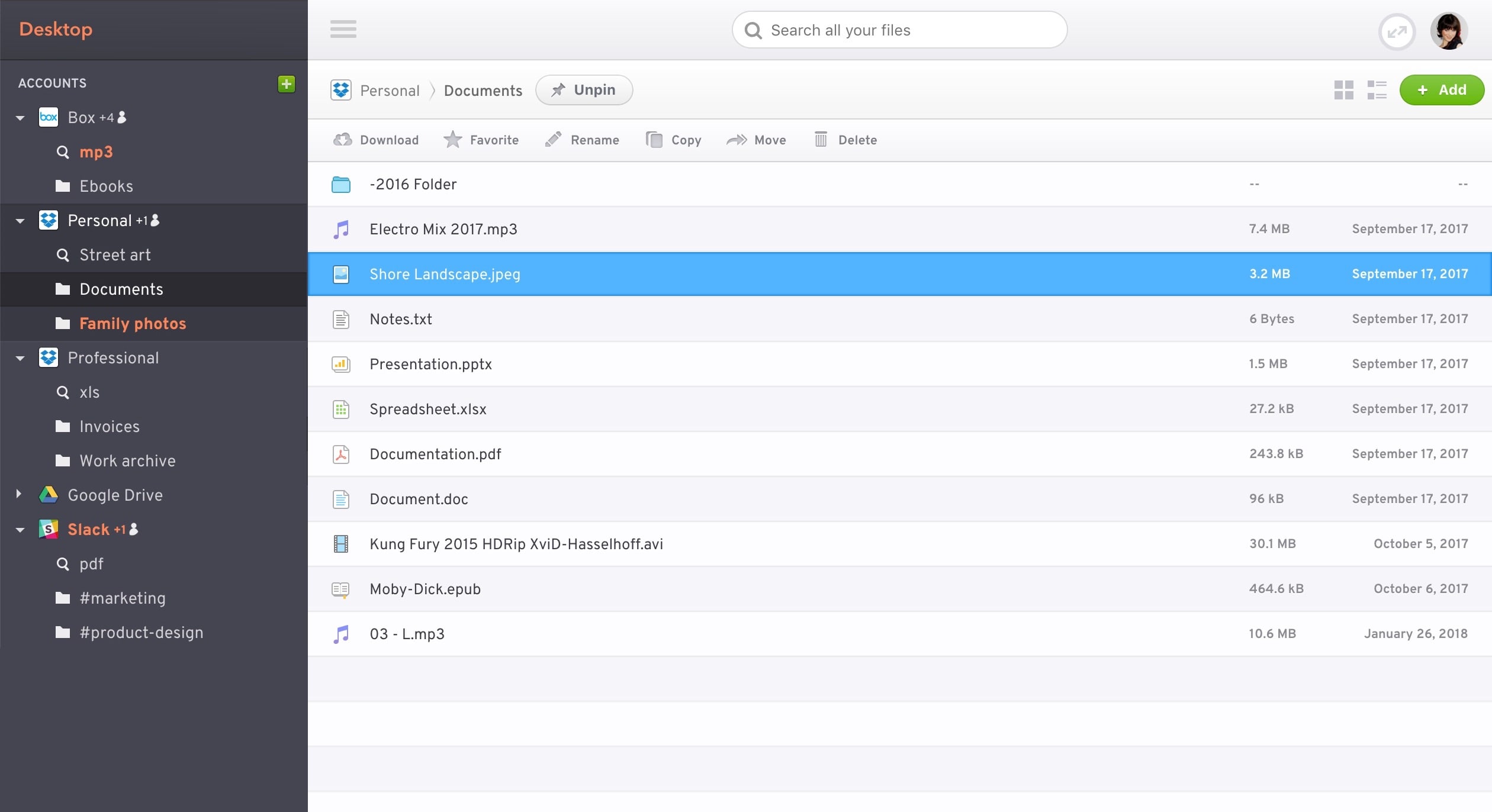 All your cloud storage in one place
Access all your storage from a single interface.

Create quick access to important folders.

Search files from all locations at once.
Move files and small folders between clouds.

Upload content from your browser.

View and edit all your content on the Web.
The Dissident Library
Escape the chaos of Social media and curate your own private Library.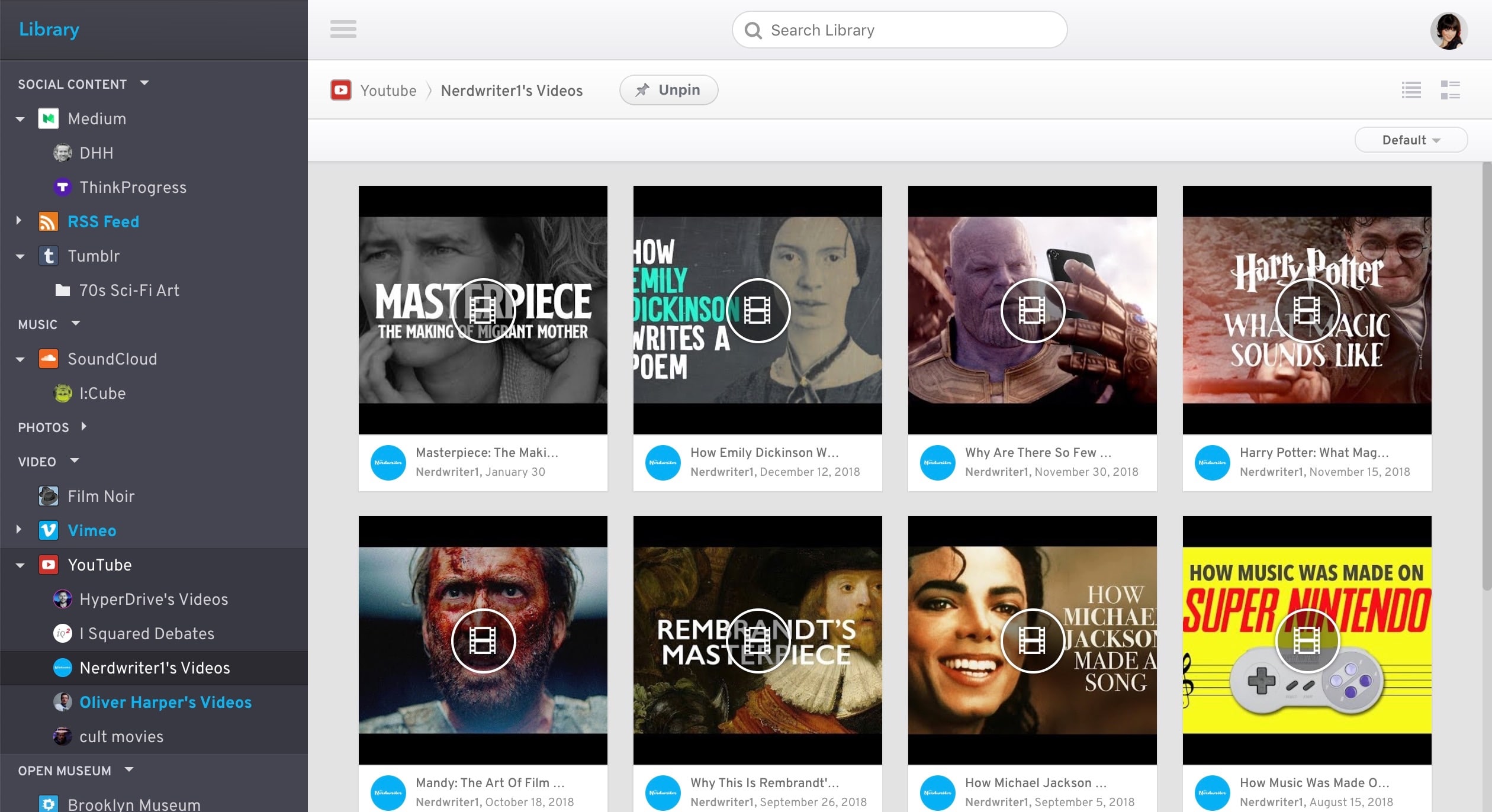 All your culture in one place
Select only the channels that matter to you.

Enjoy an ad and distraction-free interface.

Get automatic update notifications.
Browse feeds in chronological order if you want.

Save and share hidden gems with friends and colleagues.

Favorite content from different services.
A platform with Good Manners.
Private by design
In the age where everything has to be social, we wanted to create a product designed for you and just for you.
Non-Intrusive
We don't believe that software should take over. Our most powerful features are designed to work for you and not the opposite.
Distraction-free
We took great care to make our interface as neutral as possible because we want the focus to be on your content, not on our product.
Data portability
Our products facilitate moving content between services and use open formats whenever it's possible.
Open Web
All our products work as desktop and mobile web apps. You can view all your content inside your browser. No additional software is needed.
Subscription-only
It is the only model that guarantees our mutual independence. There's no ads, no targeting, no lock-in. When you leave, your account is deleted, period.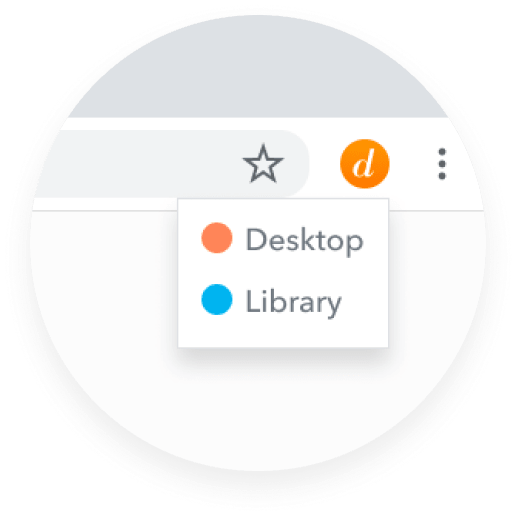 Our browser extension
The polite extension offers quick access and saving to our products. Learn more
The future belongs to polite nonconformists.
In the age of big and soulless platforms, we want our members to enjoy an authentic Internet experience to access the content they love and unlock their creative autonomy.
Get a taste of our Slow Web Future.